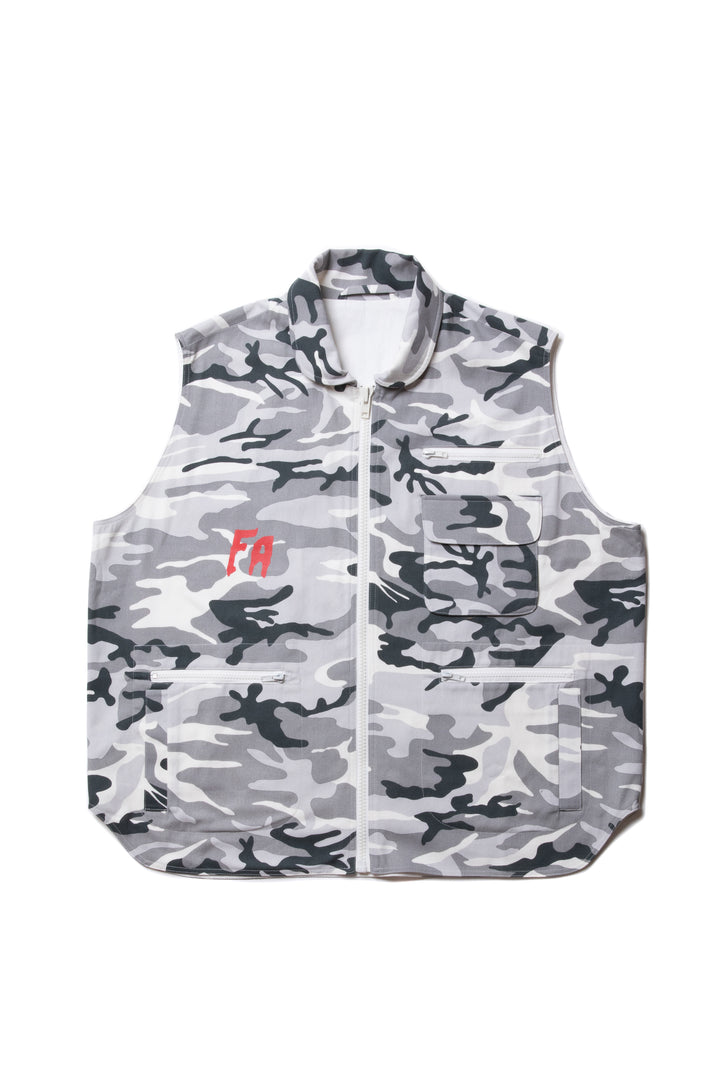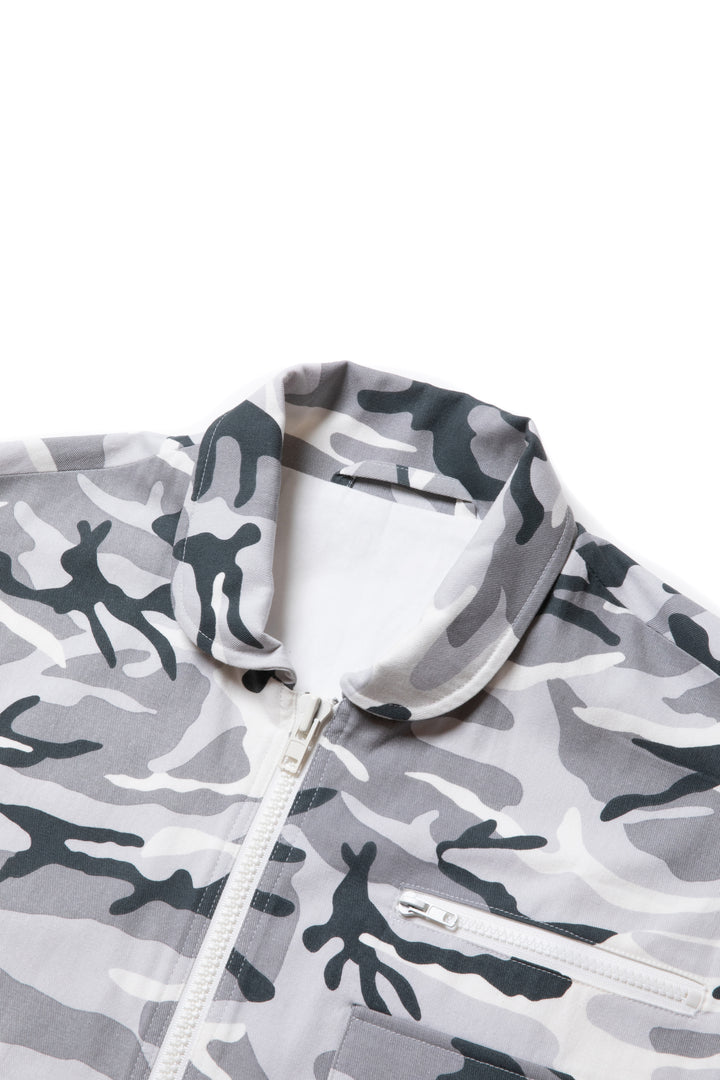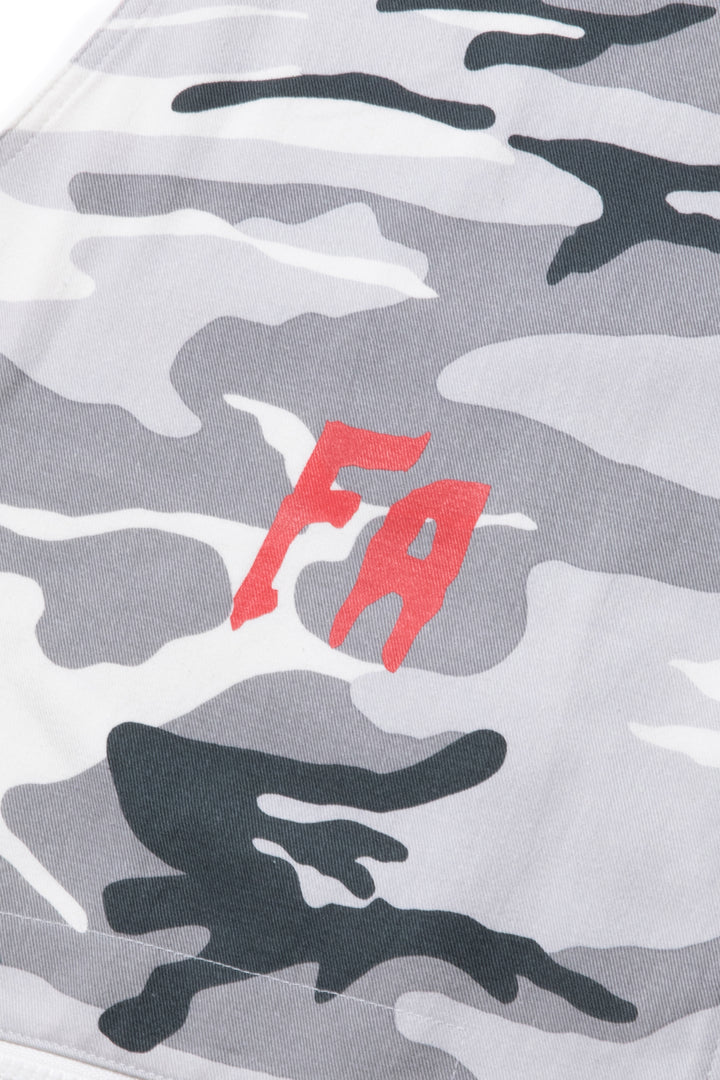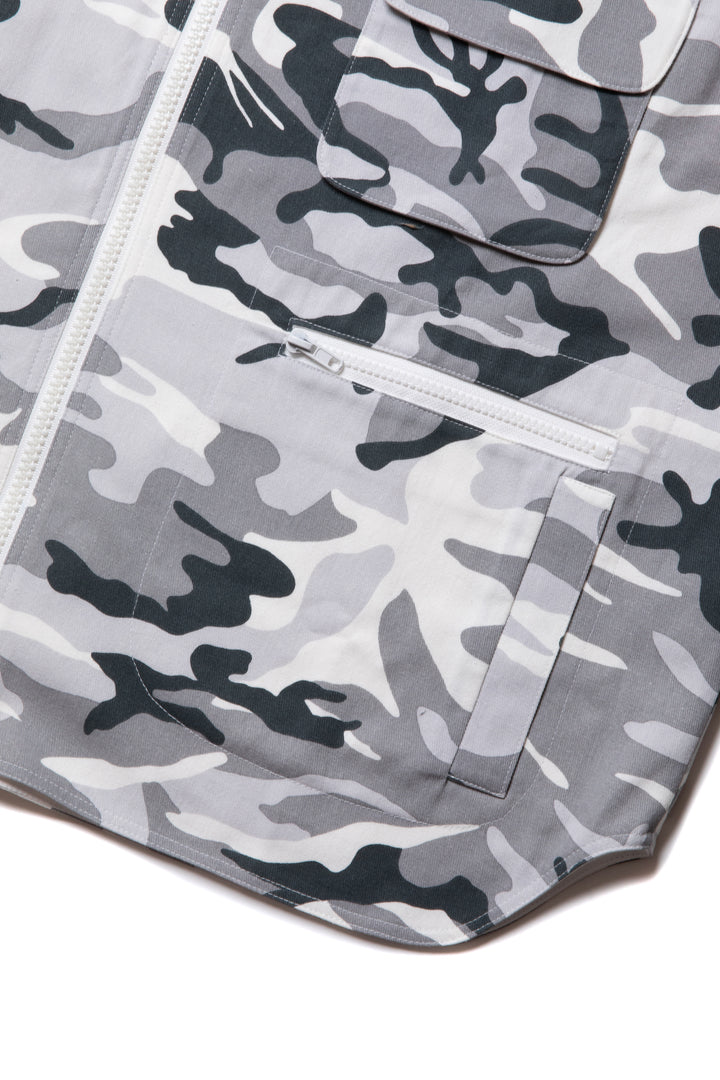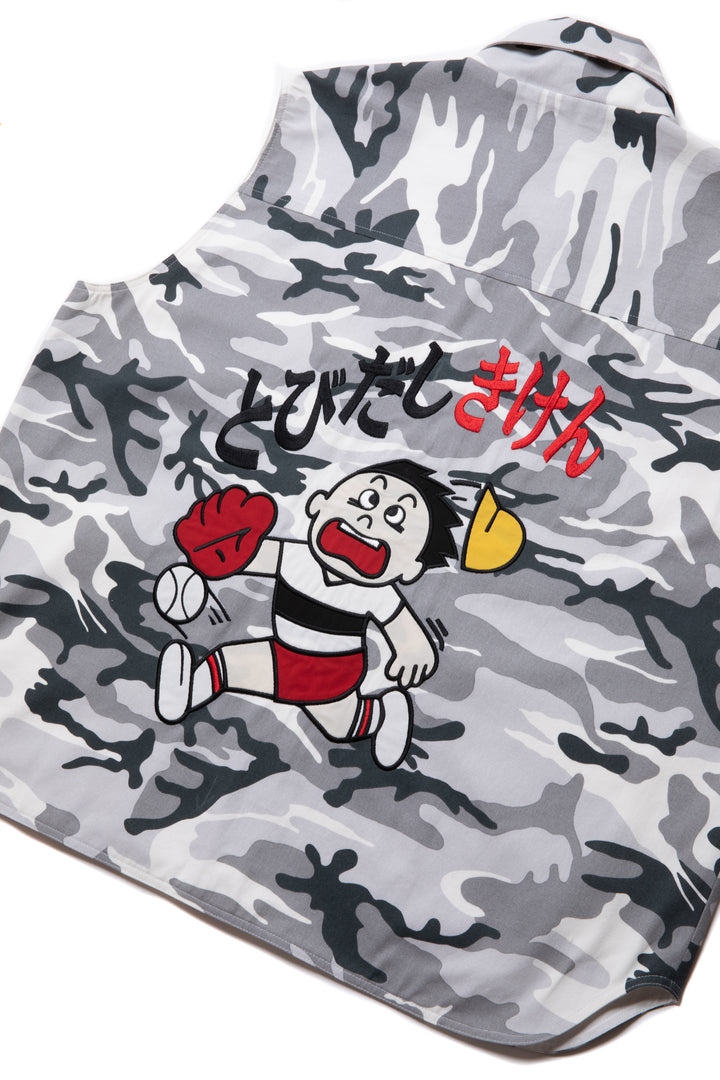 FUCKING AWESOME × HOMERUN MILITARY VEST SNOW CAMO
¥24,200
FUCKING AWESOME × HOMERUN MILITARY VEST

毎回、即完売の幻のコラボレーションシリーズ!
今回は飛びだし危険グラフィックが刺繍で登場!
それはまさに路上での歩き方。
【 FUCKING AWESOME 】
jason dill,anthony van englandが始めたスケートカンパニー。
ライダーに Sage Elsesser, Tyshawn Jones, Sean Pablo,Dylan Riederをはじめとし世界中で活躍している。予想も出来ないjason dillのデザインは他とは逸脱している。
【 HOMERUN 】

東京を拠点にグラフィティーを主に打ち出したいつ新しいプロダクトが出るかもわからないまさに謎めいたウェアライン。世界で暗躍するTOPライター達にスポットを当てたグラフィックは一見の価値あり。
Fucking Awesome × HOMERUN MILITARY VEST
With the "TOBIDASHI KIKEN" sign embroidered on the back, the solid collaboration is back and guaranteed to sell out!
Fucking Awesom

Fucking Awesome is a skate company started by Jason Dill and Anthony Van England. Their official riders are such as Sage Elsesser, Tyshawn Jones, Sean Pablo, and Dylan Rieder and they are all renowned riders on a global scale. All the graphics drawn/designed by Jason Dill are daring and forward-not to miss out.
HOMERUN

Tokyo based streetwear brand with the graphics focused on the world's most prolific graffiti writers. The release dates are irregular and always unknown.
| | Body Length / 着丈 | Chest Width / 身幅 | Sleeve Length / 裄丈 |
| --- | --- | --- | --- |
| M | 66 | 63 | 70 |
| L | 68 | 65 | 71 |
| XL | 70 | 69 | 74 |
| XXL | 71 | 73 | 75 |
S/S TEE

L/S TEE, CREWNECK

HOODIE

SHIRT

SHORT PANTS

PANTS