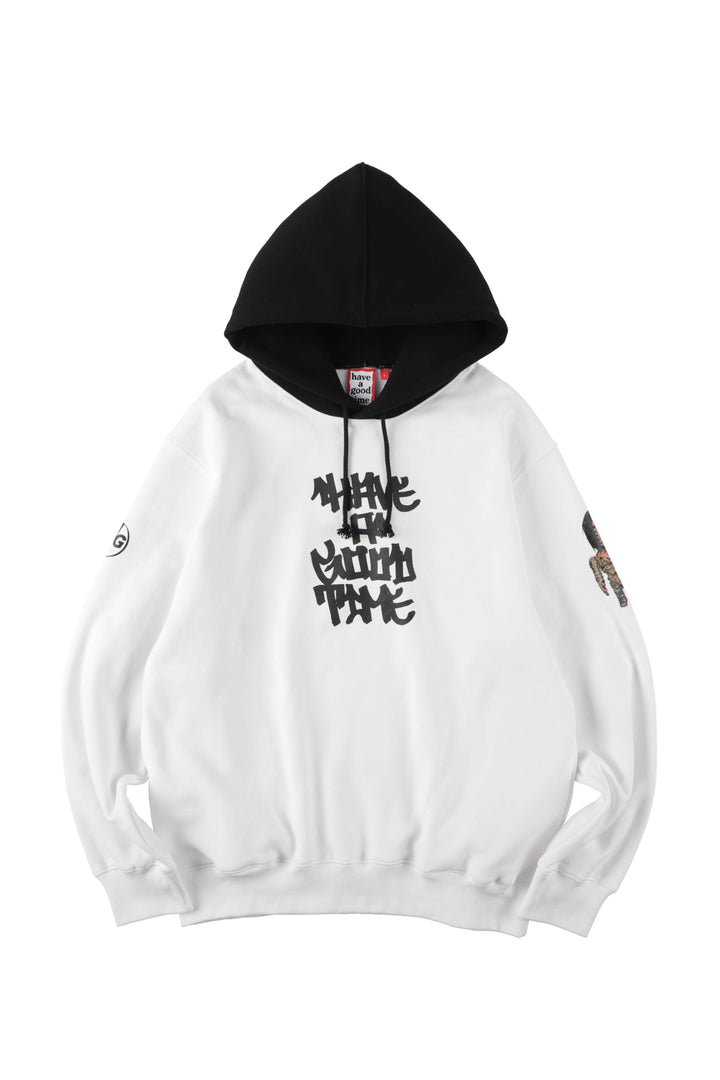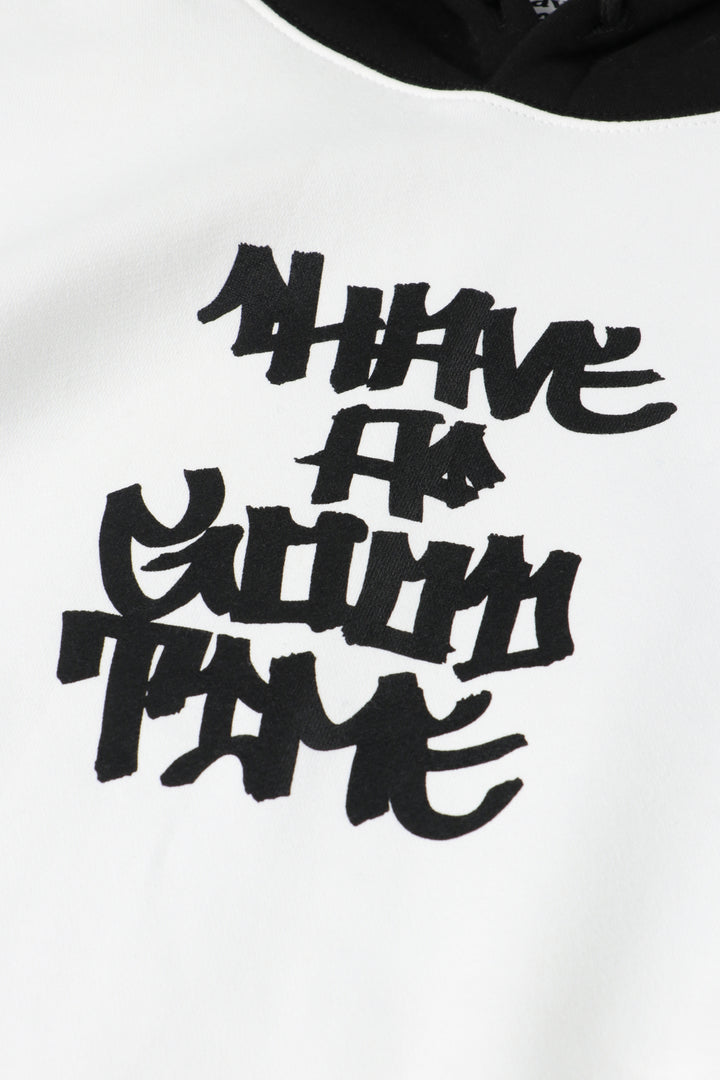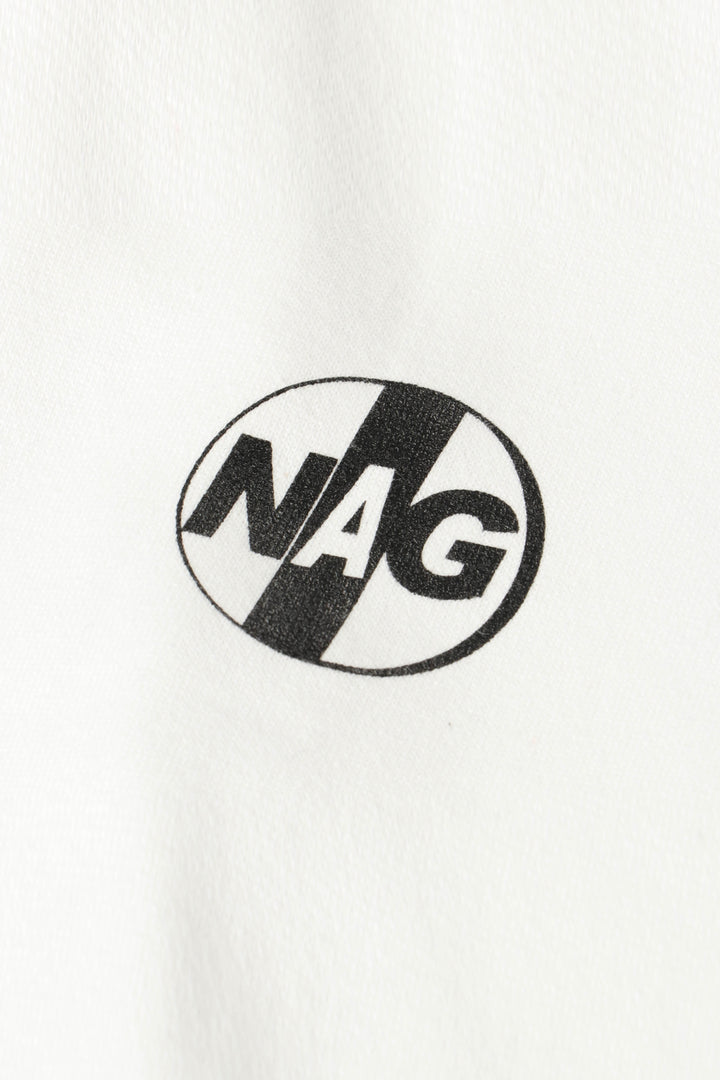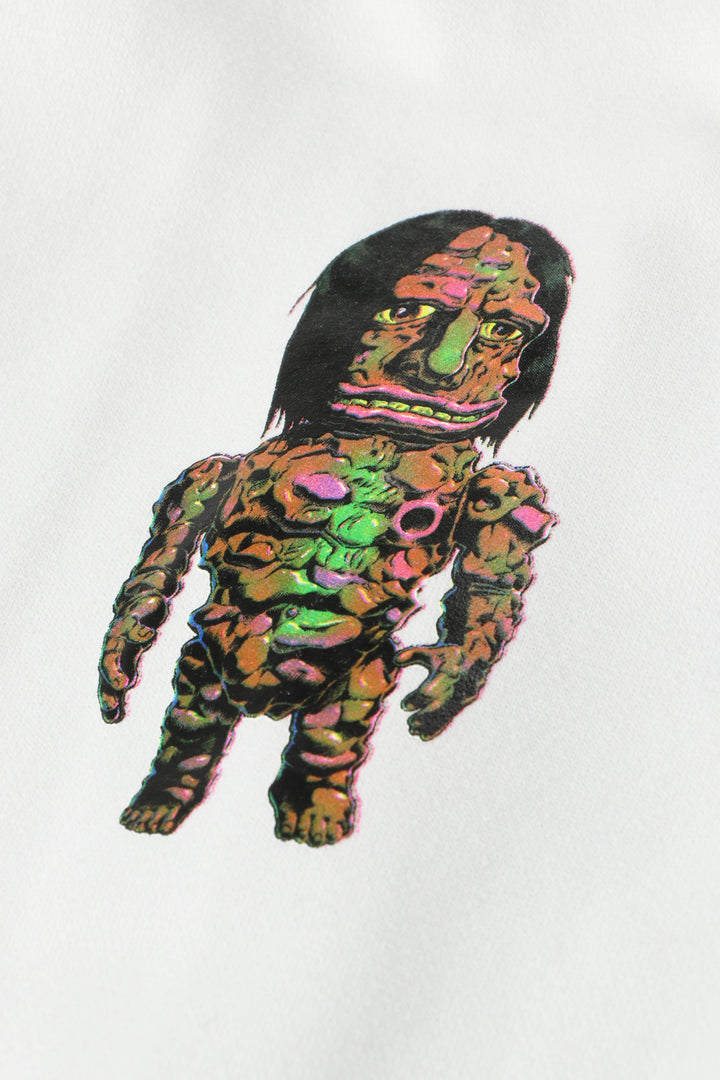 NAGNAGNAG × have a good time HAND STYLE TYPE A HOODIE WHITE/BLACK
$90.00
nagnagnag
日本の宝であるソフビ業界において知らない人はいない。
その実態は明らかでは無く不明点が多い。nagnagnagのソフビを見ると何か自分に訴えてくる不思議な感覚にも陥るであろう。あまり実物を見る事も無いが見る機会がもしあるならば是非見てみると良いだろう。もし触る機会があるならばそれは何かが始まる時かもしれません。
あまりコラボレーション商品を出してないこのメーカーなのでこのタイミングで限定商品は値打ちものになるであろう。
Japan's national treasure, Soft Vinyl Figures aka SOFUBI.
In the SOFUBI industry, everybody knows NAGNAGNAG but a lot about it remains a mystery.
When you stare at their SOFUBI, you may feel like they are trying to tell you something..
Not many people even get a chance to see their SOFUBI, so don't miss your chance to see them in real life.
If you have a chance to even touch them...maybe something different might even start..
NAGNAGNAG rarely makes collaborative items so these items are surely going to be some rare items!
78% Cotton 22% Polyester Screen Printed Graphic on Chest 2 Side Pockes

| | Body Length / 着丈 | Chest Width / 身幅 | Shoulder Width / 肩幅 | Sleeve Length / 袖丈 |
| --- | --- | --- | --- | --- |
| S | 68 | 54.5 | 46 | 60.5 |
| M | 71 | 58 | 49 | 62 |
| L | 73 | 61 | 51 | 63 |
| XL | 75 | 63 | 53 | 64 |
| XXL | 77 | 66 | 55 | 65 |
S/S TEE

L/S TEE, CREWNECK

HOODIE

SHIRT

SHORT PANTS

PANTS